Lickalike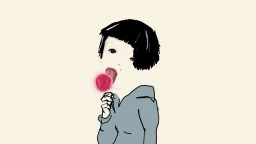 Someone disappears from the scene and a tree is upside down. In search of the roots, people are torn from their usual order and reassembled. While connections are made in the dark, elsewhere people circling around themselves. In the beginning is the cell and in the end a promising or ominous storm. Only one person remains alone, but he gets unexpected comfort from somewhere.
Short Animationfilm, 2019
Length: 8 min
Direction and Animation: Rebecca Blöcher
Composition: Eva Reiter
Production: Fabian Driehorst
funded by: FFHSH
……………………………………………………………………………………………………………………………….
….
..